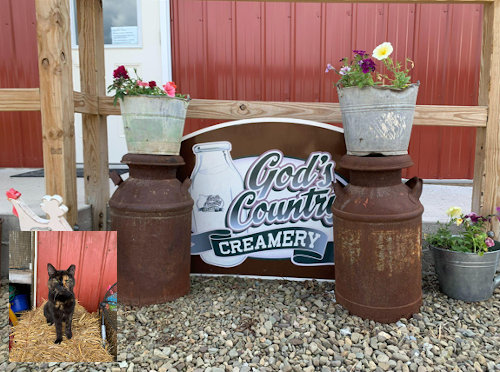 Visit our Farm Store
At our farm store, you will find lots of dairy products made either by us or other local creameries, homemade yummies made in our licensed kitchen and a TON of locally sourced goods as well. Being a small business in rural Potter County we love to support small, local businesses. Currently, our store is cash, check, and venmo.
Our Products (God's Country Creamery):
Raw Milk (whole and half gallons)
Variety of Cheeses - 13 varieties
Ice cream - 12+ varieties
Freezer meat - beef & pork & snack sticks
Homemade To-Go meals
Lunch items - salads, sandwiches, wraps
Bakery Items - cookies, brownies, cupcakes, And many other sweet treats!
Our Store Also Features:
Seasonal Products:
Pasture-raised Chickens from our own farm
Local fresh vegetables
Meet The Cows Recipes Resources Visit Our Farm Store